Marc Cornelis' Homebuilt Recumbents - 9/2010
Marc, who lives in Antwerp, Belgium, built these two bikes from mostly recycled materials. He wrote:
"This is a pair of recumbents I made for my bike buddy (that's him on the picture) and me. Hope you like them, they're for 95 % made of recycled stuff - the main frame tubes are the axle of an old rolling shutter and the seat upholstering is packing material. All the rest are old bike parts"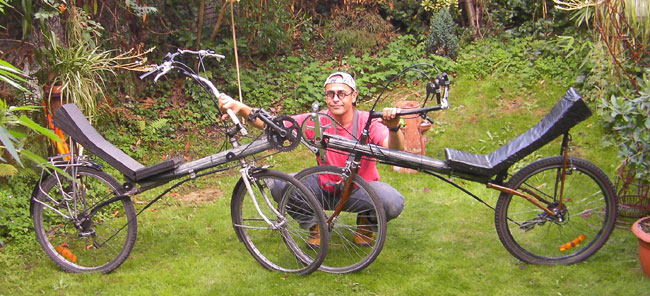 And of the bike below...
"The other bike is the first recumbent I made, a cruzbike. More of a bike conversation then a build.
Once you get the hang of it - pretty comfortable to ride."