Rafael Bautista's Homebuilt Recumbent Trikes - 9/2007 & 10/2007

Click here to see Rafael's latest Recumbent Trike
Rafael Bautista built this nice Front Wheel Drive / Rear-Steer recumbent trike. He lives in Imus Cavite, Philippines.
After researching many recumbents on-line he built this cool trike in about three months. It is built from ordinary
bicycle parts; its seat is adjustable and it leans when steering left or right.
He says it is quite heavy because he used iron (GI) tubing. It has steering handles on each side and you just balance
it to go straight. The photos were taken at BayWalk in Manila.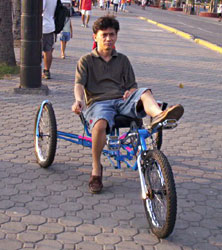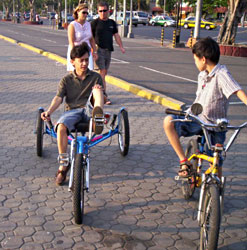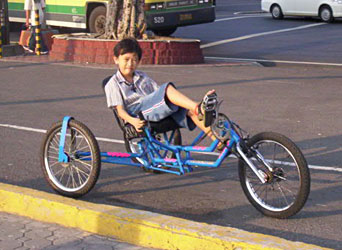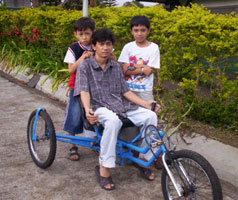 Here is a close-up of Rafael's rear steering mechanism.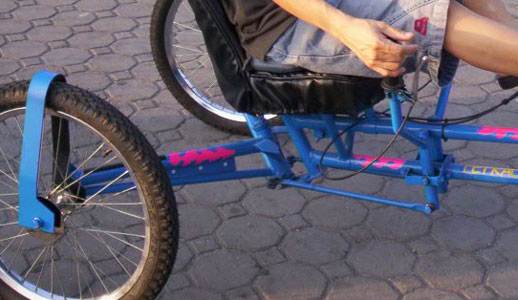 \
...and a close-up of the front drive setup.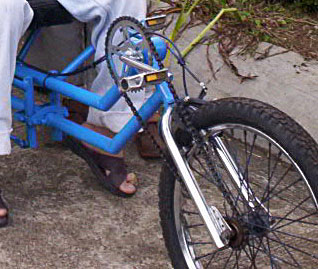 ---
Not long after posting the above trike photos Rafael sent these shots of his latest creation. Interesting steering arrangement and a nice job overall!