Mark Everett's Homebuilt Recumbent - 5/2005
The two photos above are of Mark's first homebuilt recumbent, now (2005) three years old. Nice shot of his front fork modification for under-seat steering.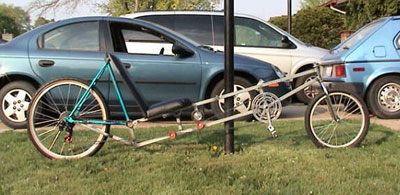 This is Mark's latest, not-quite-done recumbent project. Long and low.
It will be interesting to hear how it rides when completed.