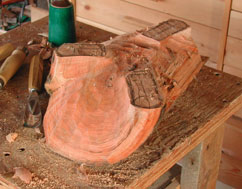 Above: I've laid out the rough shape of the bowl's legs/feet and chopped away some of the wood to get the bowl's shape. This is a critical time as the overall shape, and to some extent, its size, are determined here. 2/28/2005.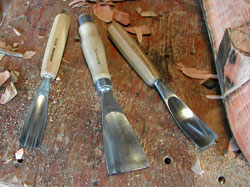 Here are a few of the gouges used at this stage of the carving. Some folks use power carvers to speed up this phase but I generally prefer to take it slow to better control the emergence of the shape.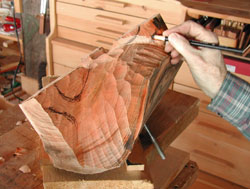 Here I'm marking out the profiles for the feet. Even at this point I allow myself the freedom to alter the design and in this case decided to make the feet more delicate than the outlines would suggest.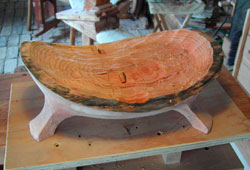 The outside of the bowl is pretty much shaped and I've chipped away the waste wood above rim height. 3/6/2005